Celebrating Our Diversity 2021
Building Inclusive, Sustainable and Intercultural Cities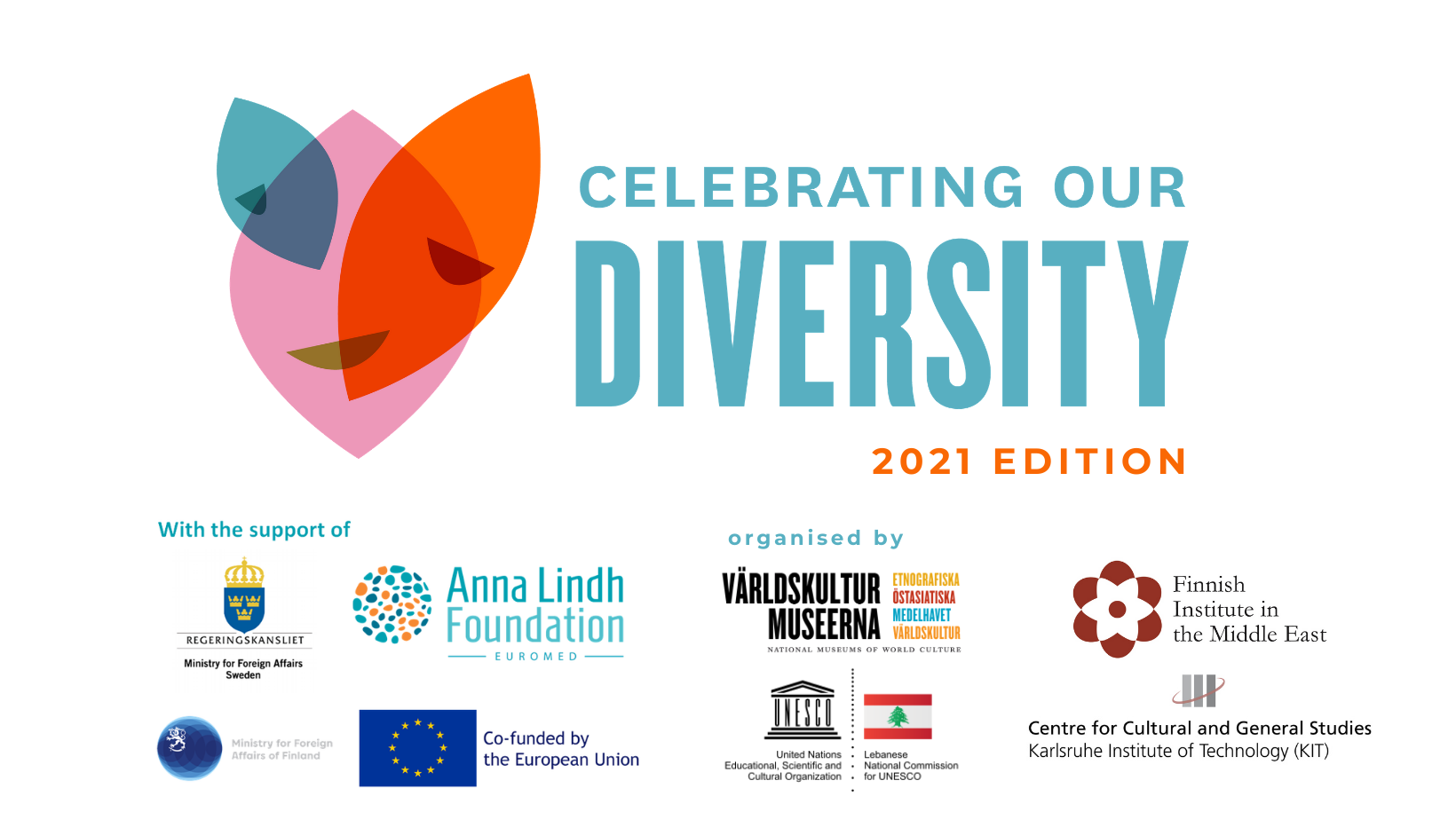 In 2018, the ALF Swedish network coordinator, National Museums of World Culture launched the regional programme Celebrating Our Diversity. We are an intercultural, networking and capacity building platform for ALF civil society members and alumni and citizens in the Euro-Med region.
We invite participants to share their dreams for the Euro-Med region future and to exchange good practices on how to build inclusive, sustainable and intercultural cities. Celebrating Our Diversity includes cultural activities such as concerts, spoken words, dance, comedy, storytelling and theatre.
So far, we have engaged with more than 200 network members from Europe and MENA region. In 2021, we organised an intercultural forum, a capacity building course on leading change and learning processes in non-profit sector and an online cultural festival.
The programme is funded by the Swedish Ministry of Foreign Affairs, National Museums of World Culture and Anna Lindh Foundation (2021 edition). We established regional partnerships with other ALF network coordinators in Finland, Germany and Lebanon.
Fourth Edition - 2021
We know that we are working in unusual times and challenges. This year, we want to support small-medium size civil society organisations and artists who have been affected the most by the global status quo.
This year, our programme includes a capacity building training for civil society members, a regional forum with intercultural dialogue practitioners, and a rich cultural programme from the Euro-Med region.
This edition is organised by the National Museums of World Culture (Sweden) in partnership with Centre for Cultural and General Studies Karlsruhe Institute of Technology (Germany), Finnish Institute in the Middle East (Finland) and the Lebanese National Commission for UNESCO (Lebanon).
Follow us on Facebook @celebrateourdiversityalf
For queries, please contact Rasha Shaaban