Deconstructing Gender Norms workshop
Deconstructing the Gender Power Order - an interactive workshop by our member PeaceWorks Sweden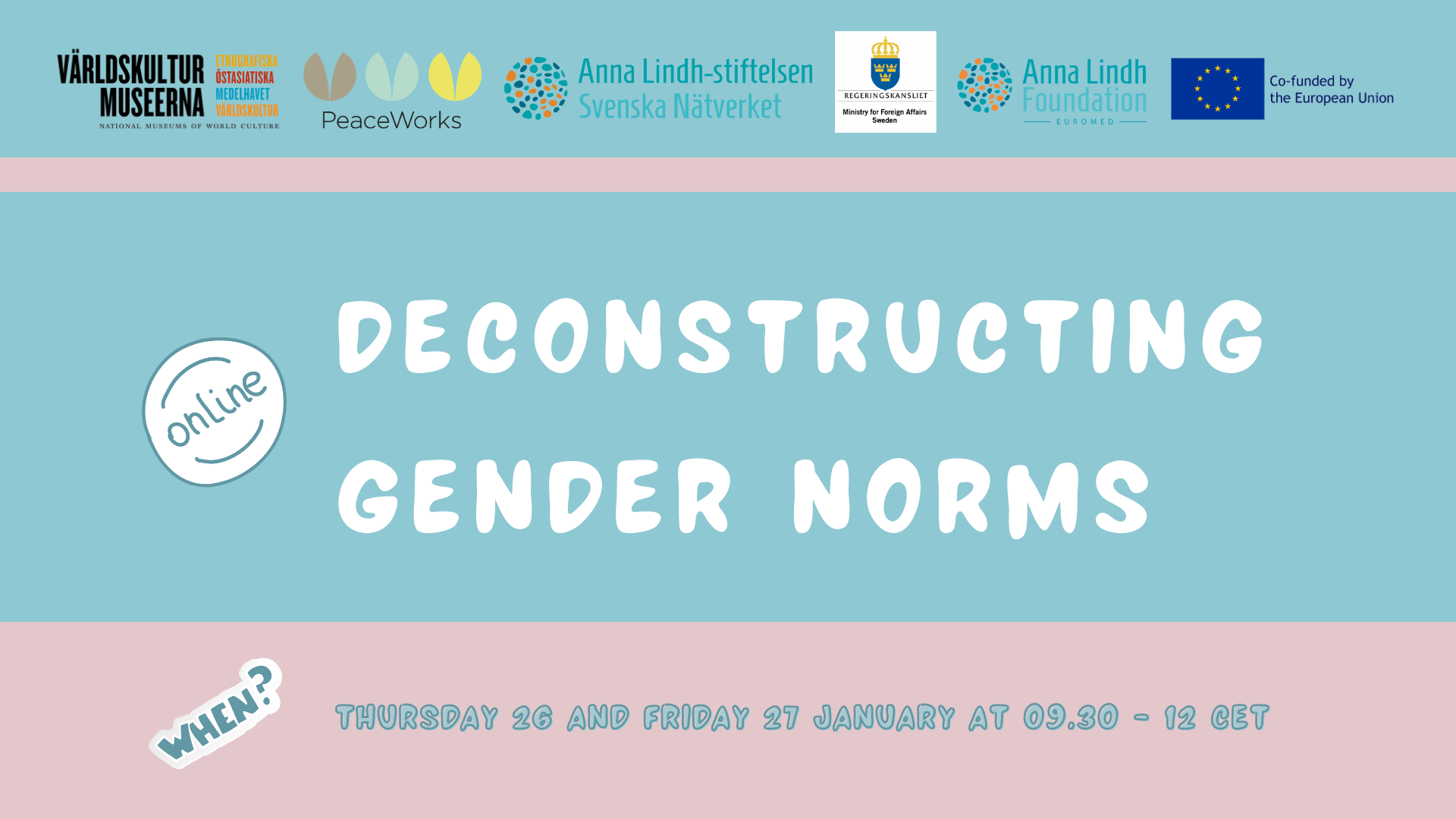 Do you want to enhance your understanding of gendered societal structures and means to counter their harmful aspects? Are you interested in learning more about destructive masculinity norms from an intersectional perspective?
Our Anna Lindh Foundation Swedish network member, PeaceWorks Sweden will deliver - through a mix of theory and interactive exercises - an interactive workshop which aims to dissect the gender power order, how it is being expressed and how it is being upheld.
The workshop will provide participants with:
An introduction and opportunity to discuss topics such as:

power

norms

gender

intersectionality

anti-oppressive theory

A clarification of relevant terminology

A space for peer-learning
The workshop includes two sessions and its main goal is to enable participants to increase their abilities to question, reflect on and critically examine matters of gender related power structures.
When: Thursday 26 - Friday 27 January 2023 at 09.30 - 12.00 CET
Day 1
The first part will provide you with an introduction to concepts and terminology relating to the gender power order. You will be given the opportunity to discuss and critically reflect on their own experiences with and knowledge of these concepts.
Day 2
The second part will focus on power and norms with specific emphasis on how these relate to the gender power order. You will be introduced to a framework of working critically against destructive gender norms. Similar to day 1, you will through practical exercises be able to jointly discuss and consider how the gender power order is (re)produced, expressed and how it can be countered.
Who can participate?
This workshop is for you who wants to develop their knowledge of gendered societal structures and capacity to counter harmful aspects relating to these structures. We invite you who is willing to reflect on their own position, different power dynamics, norms and stereotypes as well as your own role in reproducing them. The workshop will be in English. So, a good communication level in English is required.
Open for members and alumni of the Anna Lindh Foundation networks in the Euro-Med region. Non-members are also welcome to apply.
Applications are open until Monday 16 January.

We look forward to your application!
Meet the Trainers
PeaceWorks Sweden is a non-profit peace organisation by and for young people. PeaceWorks is a norm critical platform that serves for a just and sustainable world where youth are active social actors.
Nasma Salim (She/Her)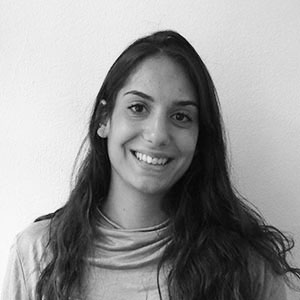 Nasma is the Secretary General at PeaceWorks Sweden. She holds an MSc in Management. She has been involved in developing PeaceWorks training courses in amongst others global justice and solidarity, anti-racism and social project coordination. She has several years of experience in holding workshops and/or training in topics of peace and social issues. She also has experience in international youth- and civil society work in subjects such as peace education.
Fun facts: Nasma's spirit animal is a seal and she (really) enjoys salty snacks!
Lisa Börjel (She/Her)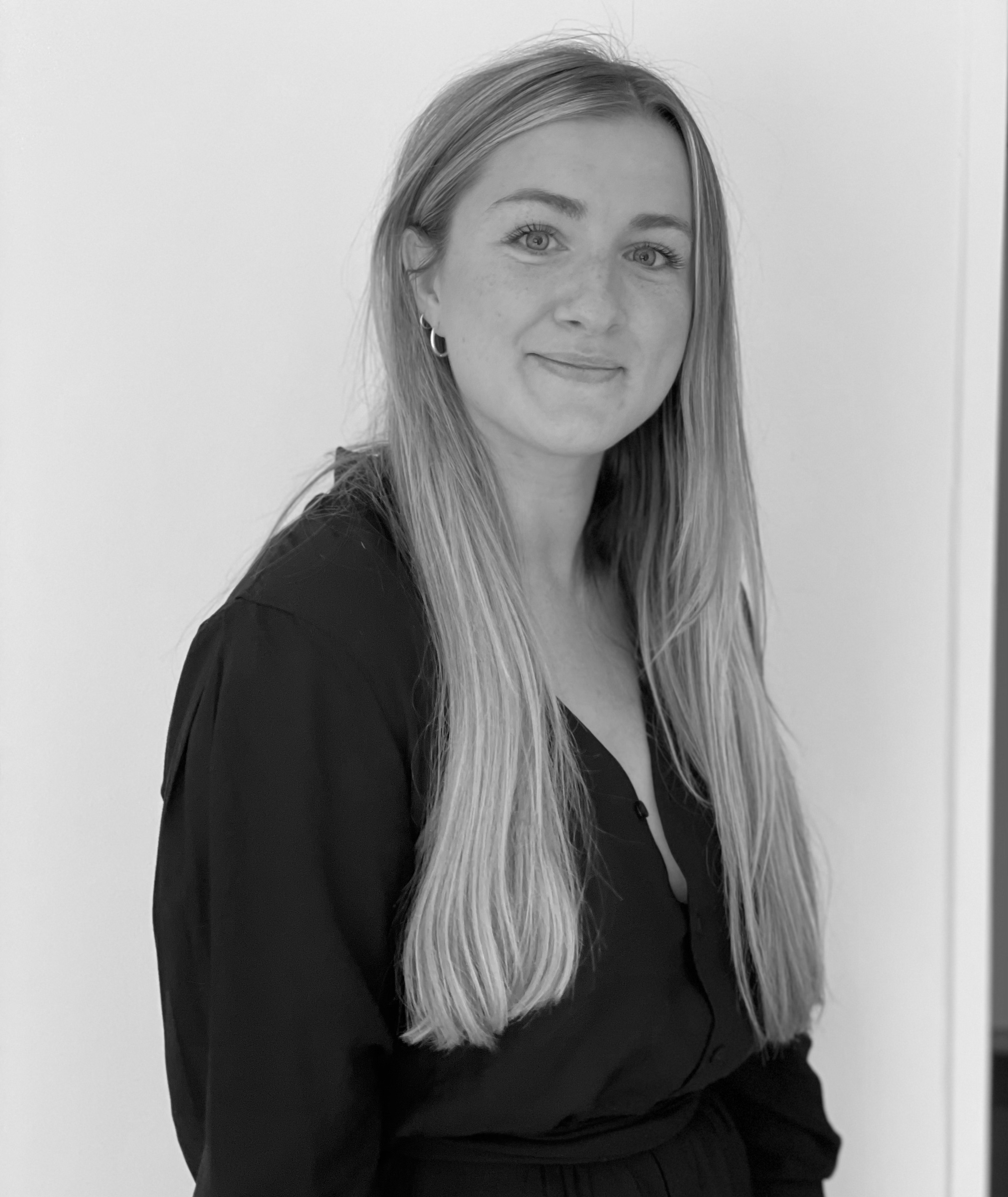 Lisa is a project coordinator at PeaceWorks Sweden. She holds a MSc in Social Studies of Gender with a major in Political Science and has done research how state-level feminism in Sweden has impacted feminist grassroots engagement and work with a particular focus on issues such as gendered violence. She has been involved in coordinating and developing PeaceWorks' training courses on topics of global justice, feminism and anti-racism.
Fun facts: Lisa's spirit animal shifts on a bi-weekly basis (currently riding the waves as an Orca) and she is a music quiz champion!
For more information/questions, please contact Rasha Shaaban, ALF network coordinator.