Prosper with Purpose
How to Define, Communicate and Get Results From Our Purpose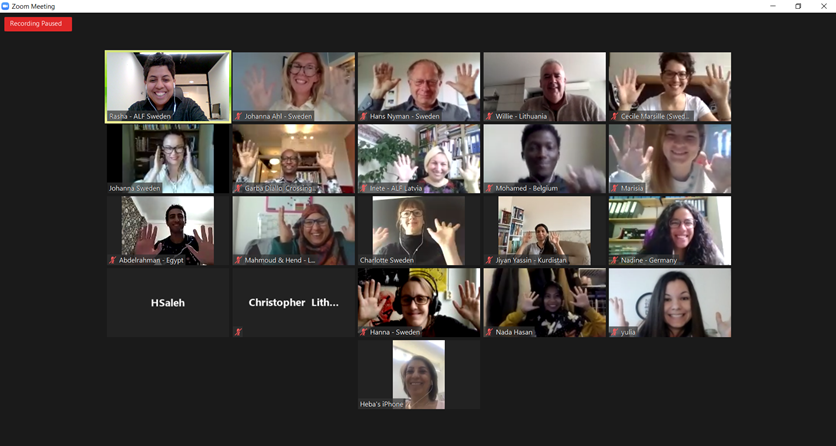 In civil society organisations that work for development in areas of social or economic equality, environmental sustainability etc, purpose is always there. We know we work for something that is meaningful, a good cause. However, oftentimes this purpose is not clear, we seem to strive and never feel we have arrived. It is hard to communicate, maybe conflicting with other purposes and leaving us feeling depleted and worn out.
In the non-profit world, we can sometimes lose sight from the purpose "why" of our work because we tend to focus on securing a cash flow to our organisations. We often wonder about the sustainbility of our projects and organisations. The answer is usually in the "purpose".
On 21-22 October, the Anna Lindh Foundation Swedish network organised an online workshop on how to define and communicate the purpose of our work.

The workshop was delivered by our network member Johanna Westbrandt (Waytogo) and attended by more than 20 participants from the Euro-Med region.
Download the presentation here.


The participants gained insight on
how to reach a clear idea on what your purpose really is,

how to formulate it so it can be used for what it is there for,

what we can communicate to the world that helps them understand.
More information: rasha.shaaban(at)varldskulturmuseerna.se
This event is organised with the support of the Swedish Ministry of Foreign Affairs.
ABOUT THE TRAINER
Johanna Westbrandt is the founder and chairman of the civil society organization Waytogo. She is an entrepreneur with 20 years of experience in sales, business development and personal development. She has trained people for the most of her career and in later years she has coached leaders and entrepreneurs who are up to something big in the world. As a consultant she helps organisations to develop company core values, formulate purpose, vision, mission. In the organisation Waytogo she has developed expertise and written a book about matters of inclusion in society and has trained and coached youth (unaccompanied minors, newly arrived refugee youths and youth from socio economically challenged neighbourhoods) in leadership, self management, learning and mindset.