Nordic Seminar on Migration
"No one leaves home unless home is the mouth of a shark." Warsan Shire (A British poet born to Somali parents in Kenya.)
(photo by: Firas Mukarkar)
Nordic Seminar on Migration and working with refugees
On 25 - 26 August 2017, approximately 40 members from the Anna Lindh Foundation Nordic networks, namely Denmark, Finland and Sweden gathered in Malmö for an interactive seminar on migration and working with new comers.
The first day, we had workshops on intercultural communication (samarbetsbolaget), well-being and integration (Recomate - Action Research Centre), and a networking space with LärOlika.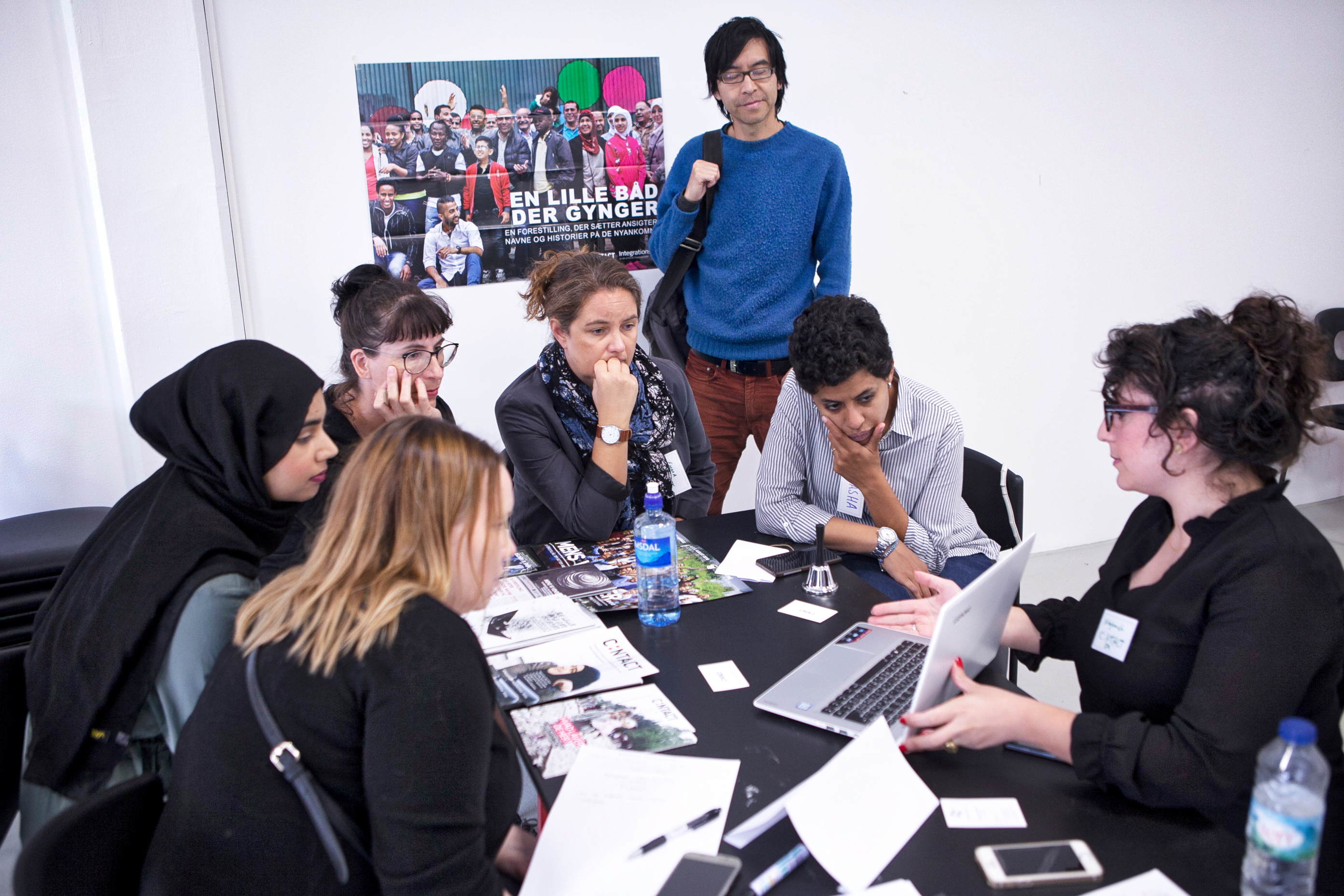 On the second day, members presented good practices at the Intercultural Dialogue Medina during Opportunity Space Festival. We finished with a demonstration of the Award-winning game Imagine Migrants Journey by one of the Swedish network members bMECTE.
The seminar was hosted by the ALF Swedish network members in Malmö, STPLN and Swideas.
The seminar is co-organised by National Museums of World Culture (Sweden), Danmission (Denmark) and the Foundation for Finnish Institute in the Middle East (Finland) with the support of the Anna Lindh Foundation, the European Union and the Swedish Ministry of Foreign Affairs.
For queries, please contact: rasha.shaaban(AT)varldskulturmuseerna.se (Sweden)