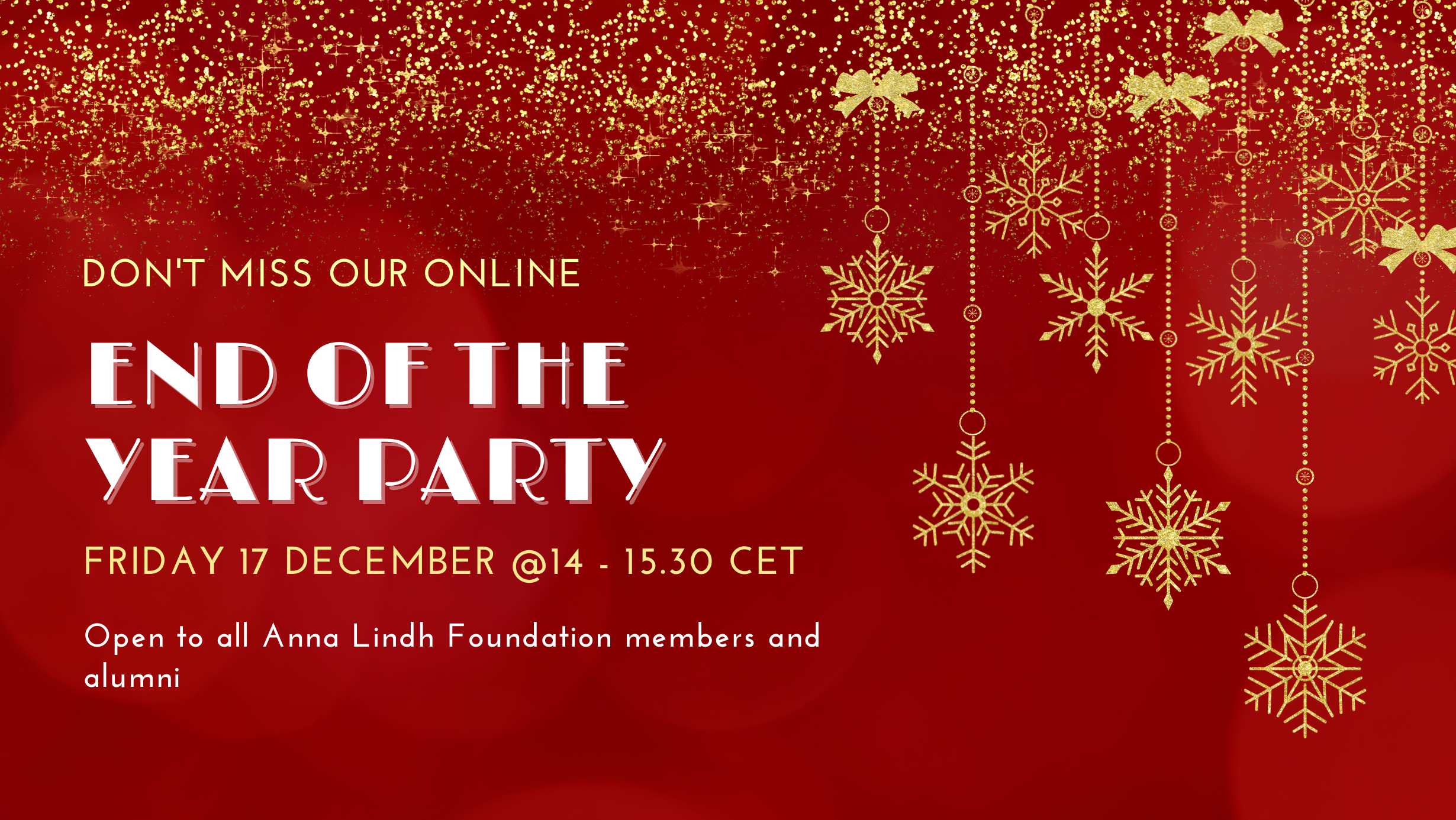 Don't miss our end-of-the-year party on Friday 17 December at 14 - 15.30 CET!
Get the confetti ready 🎊🎊🎊 ... Put on your dancing shoes 🥳🥳🥳🥳
2021 has been a tough year. That is why, we invite you to a 90-minute event full of love and laughter. A broad range of mingling breakout rooms and a dance floor with DJ Ruth!
The online event is open to Anna Lindh Foundation members and alumni and their pets 🐱🐶
Sign up now to receive the zoom link to the party. We're so excited and we just can't hide it..
This event is hosted by
🥁 Rasha Shaaban, ALF Coordinator - Sweden
🎧 Ruth Daniels, ALF Coordinator - UK
🎷 Alison Surtees, ALF Coordinator - UK
➖➖➖➖➖➖➖➖➖➖➖➖➖
This event is an initiative of the Anna Lindh Foundation coordinator in Sweden, National Museums of World Culture in collaboration with the ALF coordinator in the UK, In Place of War.
With the support of