Theatre Workshop @Home
Interactive Online Theatre Workshop with Boat People Projekt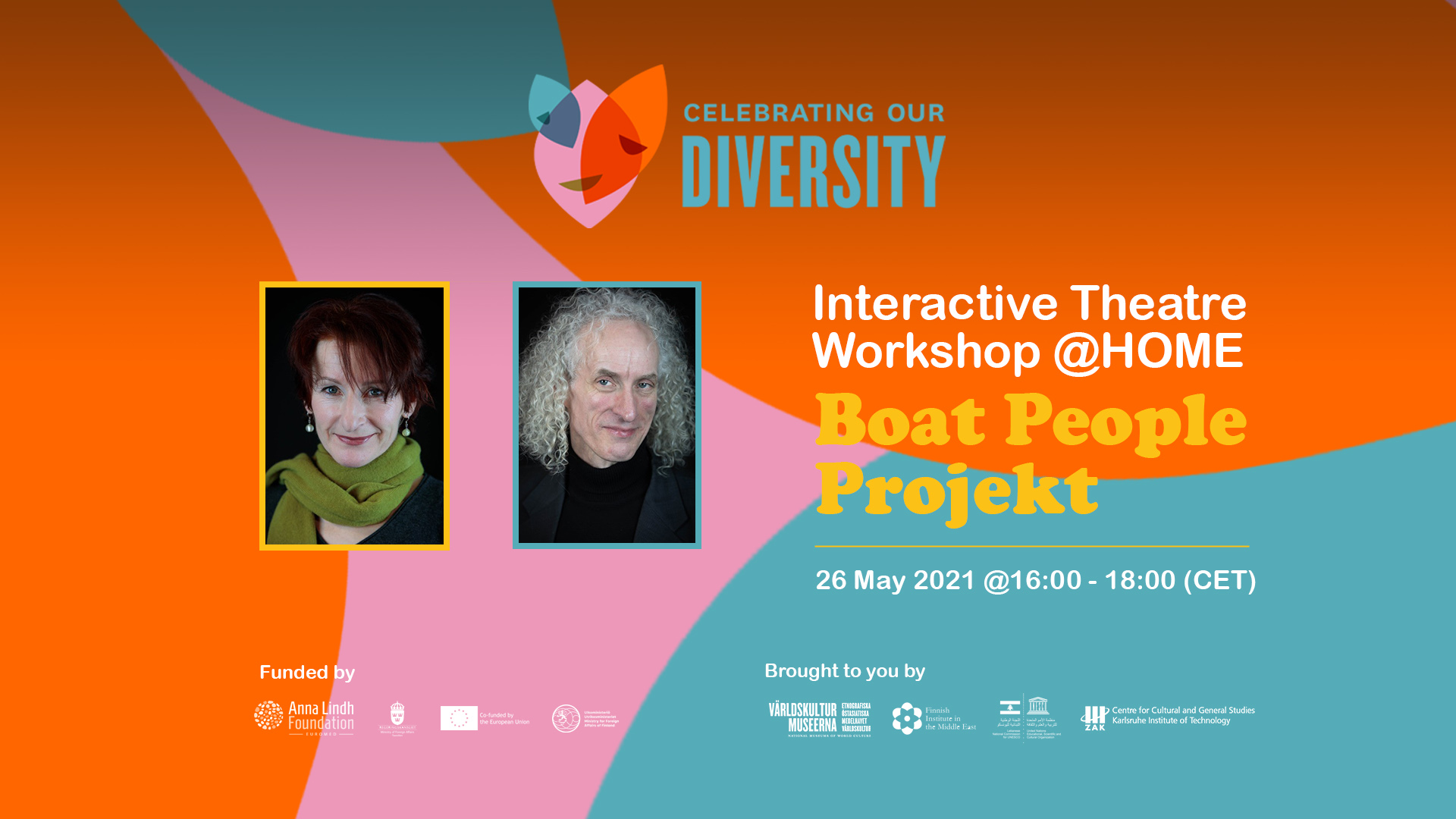 Celebrating Our Diversity
welcomes you to this
interactive theatre workshop
with Boat People Projekt (Germany) on
26 May at 16 - 18 CET/Cairo time
(17 - 19 Helsinki/Beirut time).
In this 2-hour workshop, you will be introduced to the basics of theater work. After a light warm-up for voice and body, you will get in touch with your emotions, imagination and improvisation skills, which we will discover through play.
You will develop a play character and spontaneously enter into dialogic contact with other strange characters in an improvisation setting - not only through language. We will transform the online experience and push the boundaries of the computer screen.
Language: English
Cost: free of charge
Available slots: 23
𝐀𝐛𝐨𝐮𝐭 𝐁𝐨𝐚𝐭 𝐏𝐞𝐨𝐩𝐥𝐞 𝐏𝐫𝐨𝐣𝐞𝐤𝐭
Boat People Projekt has been working since 2009 as a free theater collective in various constellations with a focus on the topics of flight and migration. In terms of content, they use cinematic means, dance, spoken word and music theater to deal with social and political issues, as well as fundamentally with the question of what political theater can achieve.
Fore more information, please contact Hoai Truong (ZAK) hoai.truong@kit.edu