Intercultural DIY Music Workshop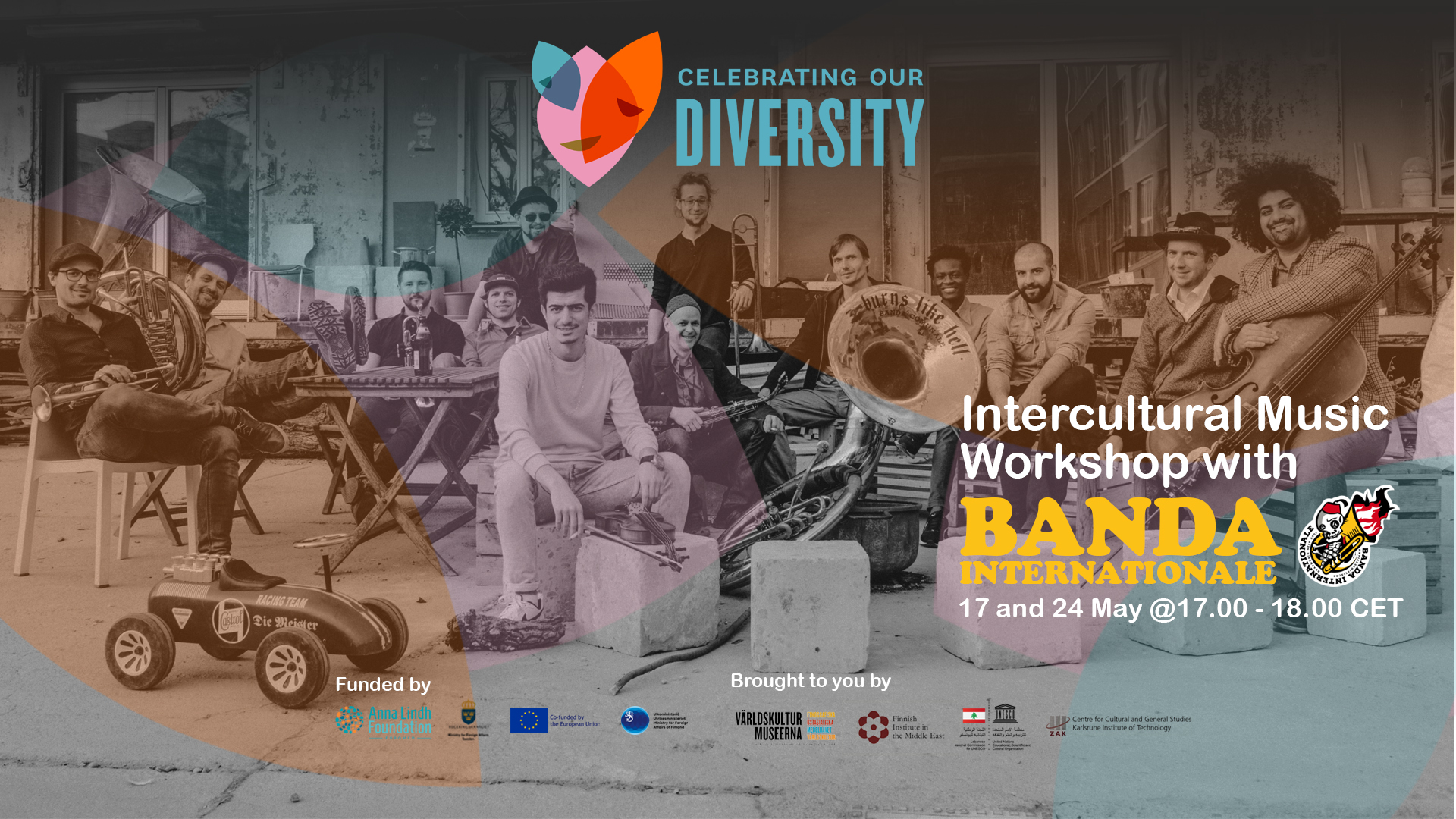 Celebrating Our Diversity welcomes you to this interactive do-it-yourself (DIY) world music workshop with Banda Internationale (Germany).

In these two workshops, you will get to:
🎵 meet the band and their instruments, listen to songs from all around the world performed live.
🎵 Build your own music instrument and learn how to play it.
🎵 Learn basic sounds and first beats of vocal percussions. Your mouth becomes the drum kit!
🎵 Sing a song in Suaheli.
🎵 Learn how to bucket drumming.
🎵 learn how to dody percussion: stamping, clapping, snapping. Your body becomes a rhythm instrument.
🎵 learn the Cup Song. Learn how to play a beat on a simple cup.
🎵 Above all - HAVE FUN!

Participation is open to residents of the Euro-Med region at no cost.
No previous experience required.

You can attend one workshop but we hope you can attend both workshops. And, you can attend from home or anywhere else.

Sign up to receive the ZOOM link for the workshop.
𝗔𝗯𝗼𝘂𝘁 𝗕𝗮𝗻𝗱𝗮 𝗜𝗻𝘁𝗲𝗿𝗻𝗮𝘁𝗶𝗼𝗻𝗮𝗹𝗲
Banda Internationale - a nearly 20-strong collective with musicians from Syria, Palestine, Iraq, Poland, Scotland, Italy, Brazil and Russia - has won numerous awards in recent years and has played hundreds of concerts in Dresden, Saxony and Germany, Poland and Burkina Faso. Banda International won the Anna Lindh Foundation Dialogue Award in 2016.
For queries, please contact Swenja Zaremba swenja.zaremba(AT)kit.edu