Kristina Issa online Concert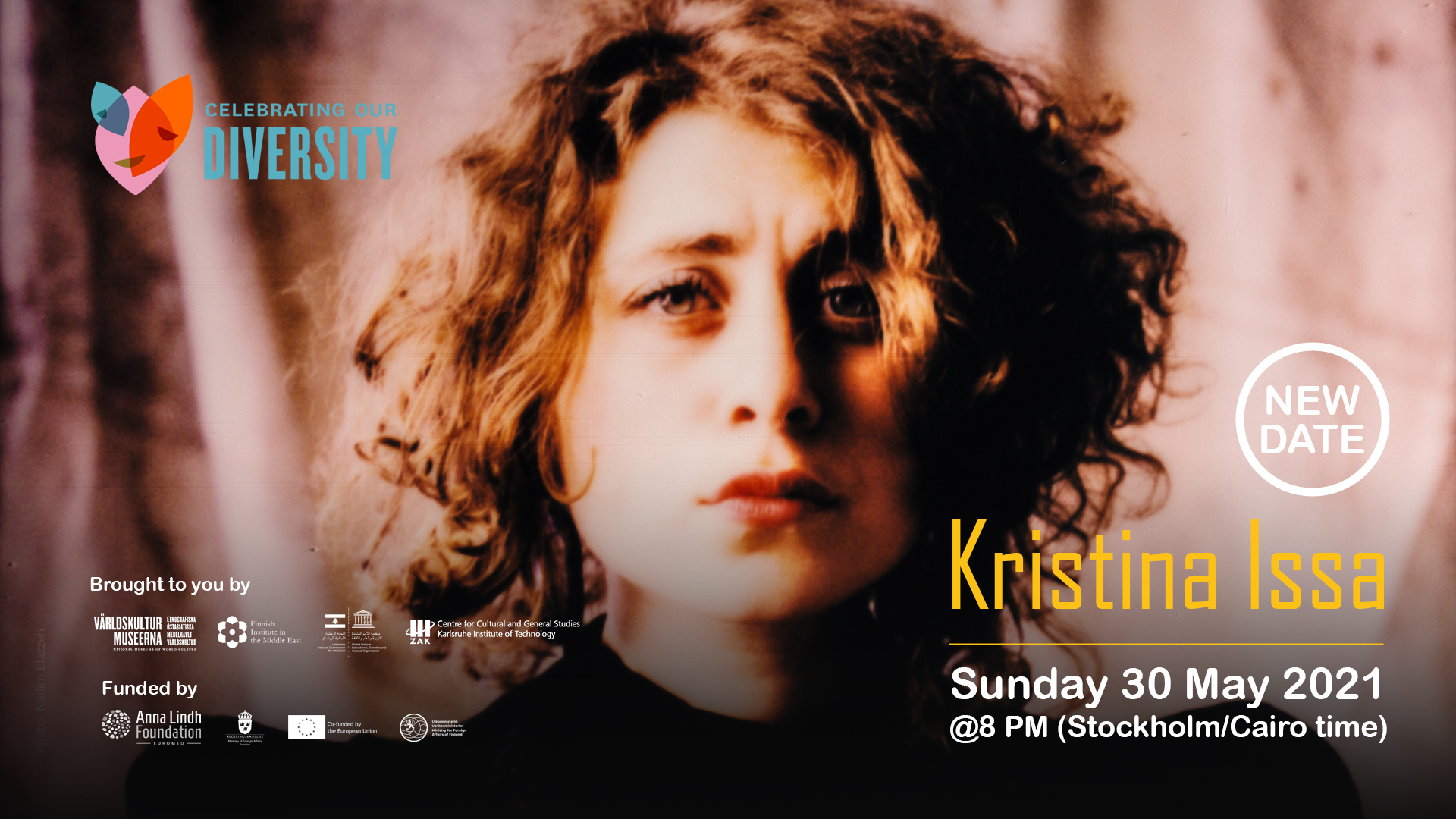 We were thrilled that we could bring this year to our festival a unique voice from Sweden - Kristina Issa.
Kristina Issa grew up in a small town in Sweden where she and her family were different because they were one of the few immigrant families. Half her life was to fit in both body and mind and in the end she had enough. Kristina moved to Gothenburg and released her first album in 2014, an album about fear and wanting to escape her way.
Kristina's texts are about exclusion, longing, hope and justice. These themes permeate the intense pop music that has been taken on both Sweden and Europe tours and has repeatedly caused the audience to both dance and cry. Ocean Unknown is an album on Arabic Spring with stories about Syria, the country and the war.
𝘉𝘢𝘯𝘥 𝘮𝘦𝘮𝘣𝘦𝘳𝘴
Kristina Issa (Vocalist & piano)
Emil Blommé (drums)
Fredrik Brändström (Synth piano)
Sofia Andersson (Saxophone)
Malte Zeberg (Bass)
𝓘𝓽'𝓼 𝓪 𝓫𝓮𝓪𝓾𝓽𝓲𝓯𝓾𝓵 𝓵𝓲𝓯𝓮
(cover photo: Nadim Alezzah)
With the support of the Anna Lindh Foundation and the Swedish Ministry of Foreign Affairs.