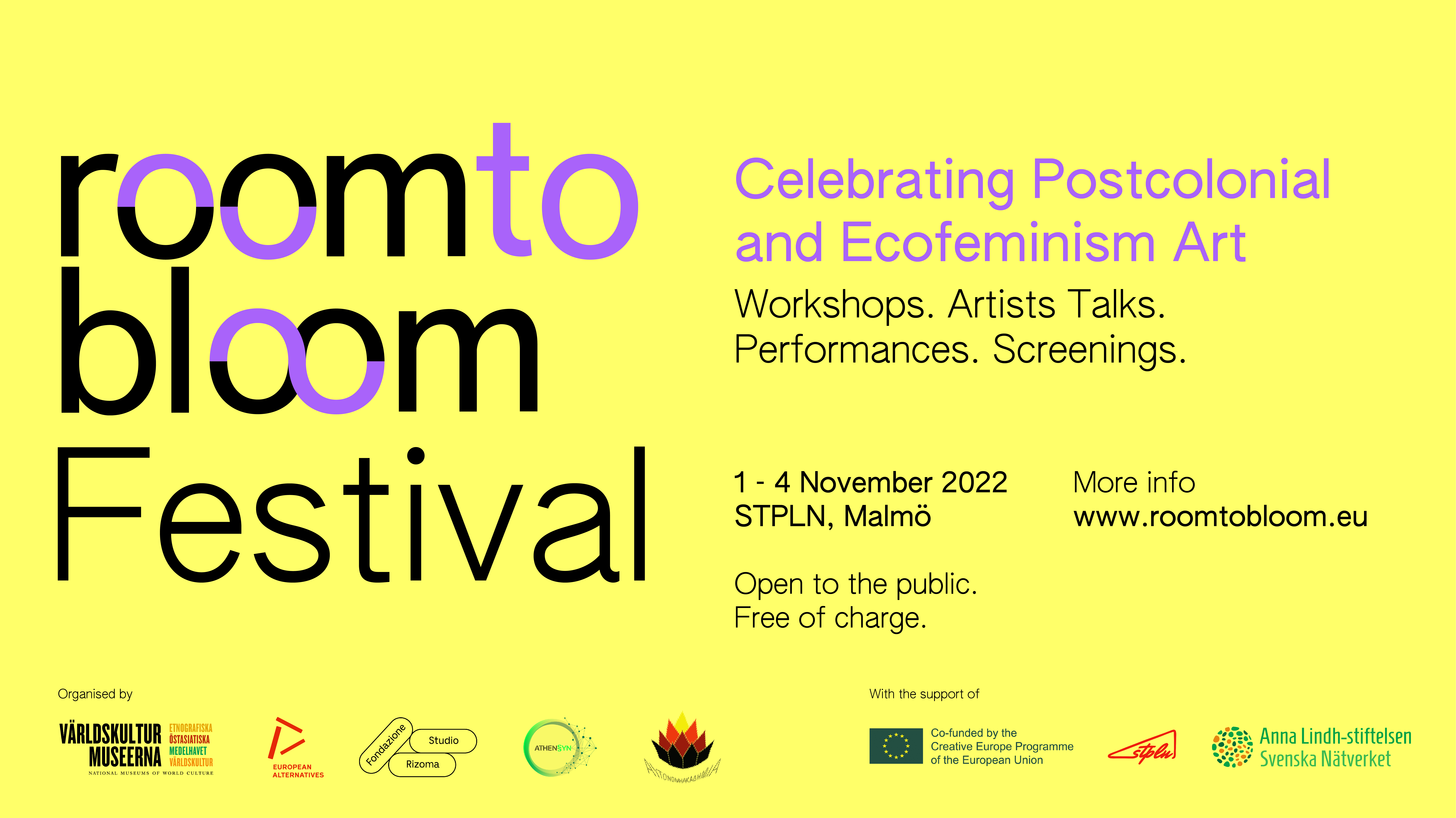 From 1 to 4 November, Room to Bloom Festival took place in Malmö, Sweden on the theme: Celebrating Postcolonial and Ecofeminist Art & Activism.
Following the artists gatherings organised by Room to Bloom programme in Athens, Palermo, Kyiv and online, our community members (old and new) showcased their art work. What we lived during these days was like a collective momentum of solidarity, healing and celebration of artistic practices fighting promoting an alternative decolonial and ecofeminist narrative of Europe and the world. Nearly 50 artists from Europe, Latin America and MENA region took part in the Festival.
Our programme included: workshops, performances, screenings and artists talks. Our artistic food designers performed for the first time a decolonial and ecofeminist meal.
Many thanks to our host and patient partner, STPLN.
The Festival was open to the public free of charge.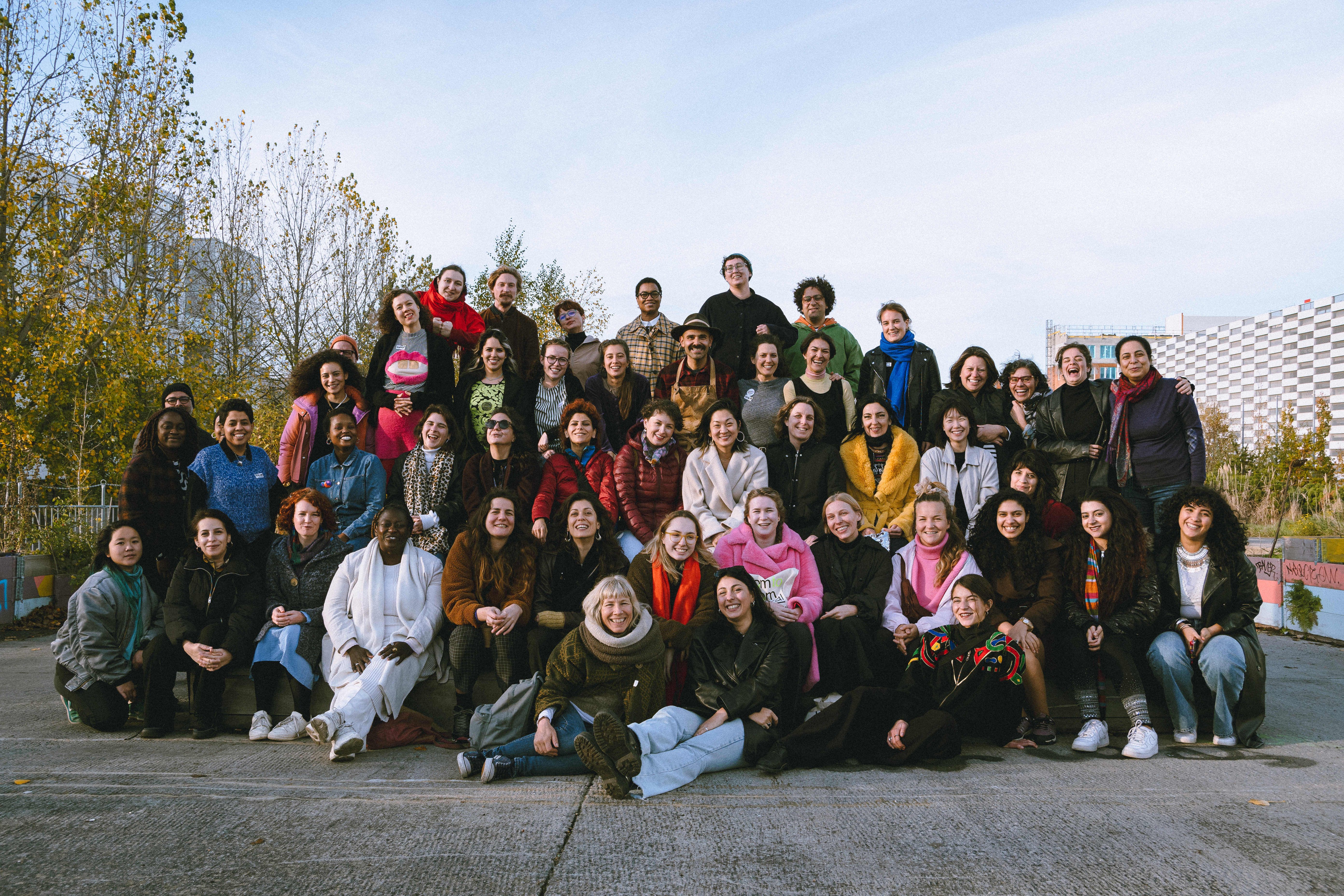 (photo by: Jan Vornholt, STPLN)
This event is organised by the National Museums of World Culture - Världskulturmuseerna - in collaboration with European Alternatives (France), Studio Rizoma (Italy), AthenSYN (Greece) and Avtonomi Akadimia (Greece).
With the support of: Creative Europe Programme, STPLN and the Anna Lindh Foundation network in Sweden.
Room to Bloom is a feminist platform of emerging artists working in the field of ecological and postcolonial feminism. More info: www.roomtobloom.eu
Any questions?